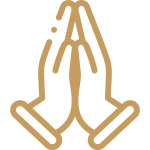 Get a 10€ discount when you order online with promo code TAJINDIA
INDIAN RESTAURANT IN BONN
 Traditional Indian cuisine with modern twists.
We look forward to providing you with memorable in-person dining experiences. Come, fall in love with rich Indian Cuisine!

Taj India offers a seamless takeaway service. Order from our menu and your delicious food is waiting for you at least possible time. Enjoy the meal in your comfort!



We provide authentically cooked, Indian food catering in every corner of Bonn! You can order any item from our catering menu you like. We also have per-person packages to choose from.
Delicious business lunch in the Taj Indian restaurant. At our business lunches, which change daily, we offer you exotic dishes and courteous service from Monday to Friday between 12 noon to 3 p.m.
You can gift a treat with a voucher which can be redeemed by your loved one(s) at any Taj India restaurant in Bonn.  This allows you to treat your loved ones at our restaurants even when you're miles away! 
Want homemade organic food? Come to Taj India & enjoy yummy organic food and fair trade drinks.

Bonn's most famous Indian restaurant

You are what you eat – that's the reason why you deserve top-quality, authentic foods to discover the best in you. At Taj India, you can taste the best Indian food in Bonn full of ingredients and flavours. Our passion for serving the best organic food can be taste in every bite.
Indian Street foods, well-known for spicy tastes – you can taste the most delicious Indian Street Food at our place. Just name your favourite Indian food and we will serve it. Everything we serve is prepared from scratch, so you can feel good about what you're eating.
The tandoori grill dishes are particularly popular. The term, which is originally called Tandur, refers to a special oven. It is heated with charcoal together with the special oven material that guarantees the unique taste. Not only the tandoori dishes comes from the tandoor, but also our Nan and Chapati, the two characteristic flatbreads that should not be missing on any Indian table. Other ingredients that make up our Indian cuisine are lentils, potatoes, chickpeas and rice, and a glut of indigenous spices.
Montag: 12:00 bis 15:00uhr und 17:00 bis 22:30uhr
Dienstag: Ruhetag
Mittwoch – Freitag: 12:00 bis 15:00uhr und 17:00 bis 22:30uhr
Samstag – Sonntag: 12:00 bis – 22:30uhr
Feiertag: 12:00 bis 22:30uhr
Are you craving for tasty & lazeez paneer?
Meet your hunger at Taj India. Join us Now!
"You want to taste Bengan or vegan – we have everything"

Even if you are a veggie person and looking for the best Vegan food in Bonn – you can join us at our place. We are among one of the top Vegan Indian Restaurants in Bonn and you can find numerous tasty veggies dishes in our menu including Dal Makhni, Alu Palak, Milijuli Sabzi, Palak Paneer, Matar Paneer, Shahi Paneer, Malai Kofta, Aloo Bengan, Shabhnam Curry, Paneer Mango, Kadahi Paneer, Bengan Bengali, Chana Masala and many more. We serve tasty vegan foods that are prepared with love & contentment.

Our speciality – We serve fresh food in Bonn

Healthy means feeding the right food in the right amount at the right place. That's the reason why we are committed to serving the best organic food in Bonn which do not compromise with health as well as taste. We prepare fresh, authentic and high-quality foods so that you can stay strong and live long.
Can we just Meet? Reserve your seat & counterstrike your hunger.

Taj India is the place where tradition meets with taste. We don't only claim to be the best Indian Restaurant in Bonn, but we mean it. From food to atmosphere, everything in our restaurant is up to the mark. We serve tasty, delicious, flavour-rich Indian cuisine that is prepared with traditional ingredients. You can have breakfast, brunch, business lunch, dinner, and cocktails in our restaurant.

I was not sure if I would enjoy indian food when I first came here, as I had not tried it before, but I absolutly love it here. The staff is so friendly, and it is such a cozy restaurant to eat in with your family. I had the flat bread with different dips and sauses. Would highly recomend for friends and families to enjoy one anothers company, as the sharing experience is great for conversations.
The absolute Best! Highly Recommended. One would definitely need a reservation as the place is always packed. The staff and the head are very friendly and offer a great service 🙂
I had to arrange a small catering for my PhD defense. I visited many restaurants to ask for the offers, but the very kind behavior of Mannu stood out everything. He was very helpful in deciding the right dishes and was quite flexible. In the end, I just ordered some chicken and veg Samosa and Pakora, and everyone at the party loved them so much that they were all gone super quickly. Thank you Mannu Bhai for your kind services.
In terms of price / performance ratio, it is definitely one of the best restaurants in Bonn. The portions are large, the food very tasty and the price is relatively cheap. At the moment you can only pick up or have it delivered, luckily it will soon look different again - the boss and the staff are extremely friendly and always try hard.
Maybe the best Indian in Cologne / Bonn! Very good selection of starters and main courses. Very well seasoned dishes. Mild is mild and hot is hot. So be careful when ordering! Very pleasant atmosphere. Great decoration! A very friendly owner who takes care of the well-being of his guests. Friendly service. Try to eat here every time I'm in Bonn. It is very busy here at the weekend.
A delicious Indian restaurant in the north of Bonn. On Saturday evening it was also fully attended, including some Indian guests. We paid almost 45 € for two for a meat-based menu and drinks. It is more expensive but you get more than enough food and exciting different dishes. Much of this is prepared with mango, ginger and peanuts. 🙂